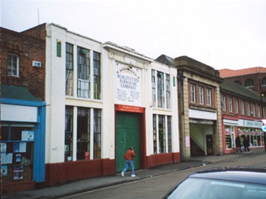 The Banana Warehouse (view list entry)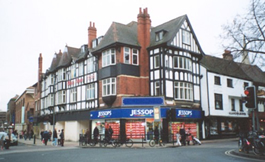 The White Swan (view list entry)
Welcome to the website of the York Open Planning Forum - the online home of York's developing Local List. You can use this site to read the List, or look for sites near you that form part of York's unique and varied heritage.
The Local List is a community-created register of buildings and structures that are of importance and interest to local communities because of their historic or architectural interest. These are not sites of sufficient national and historic importance to be protected by statutory law, but sites of great historical value to the community. Most properties on York's Local List list date from York's more recent industrial past, with many having connections to prominent local figures from the 19th and 20th centuries.
The list that is presented on this site is an evolving draft document and does not have any official status. It is put forward as a proposal.
Read more about the Local List - or start reading it, or exploring it by map.
The York Open Planning Forum is a community body which provides a forum for discussion on planning issues of public concern. It is our aim to encourage a better understanding of planning matters as they affect the built and the natural environment of the York local authority area.